---
FL Studio 21
---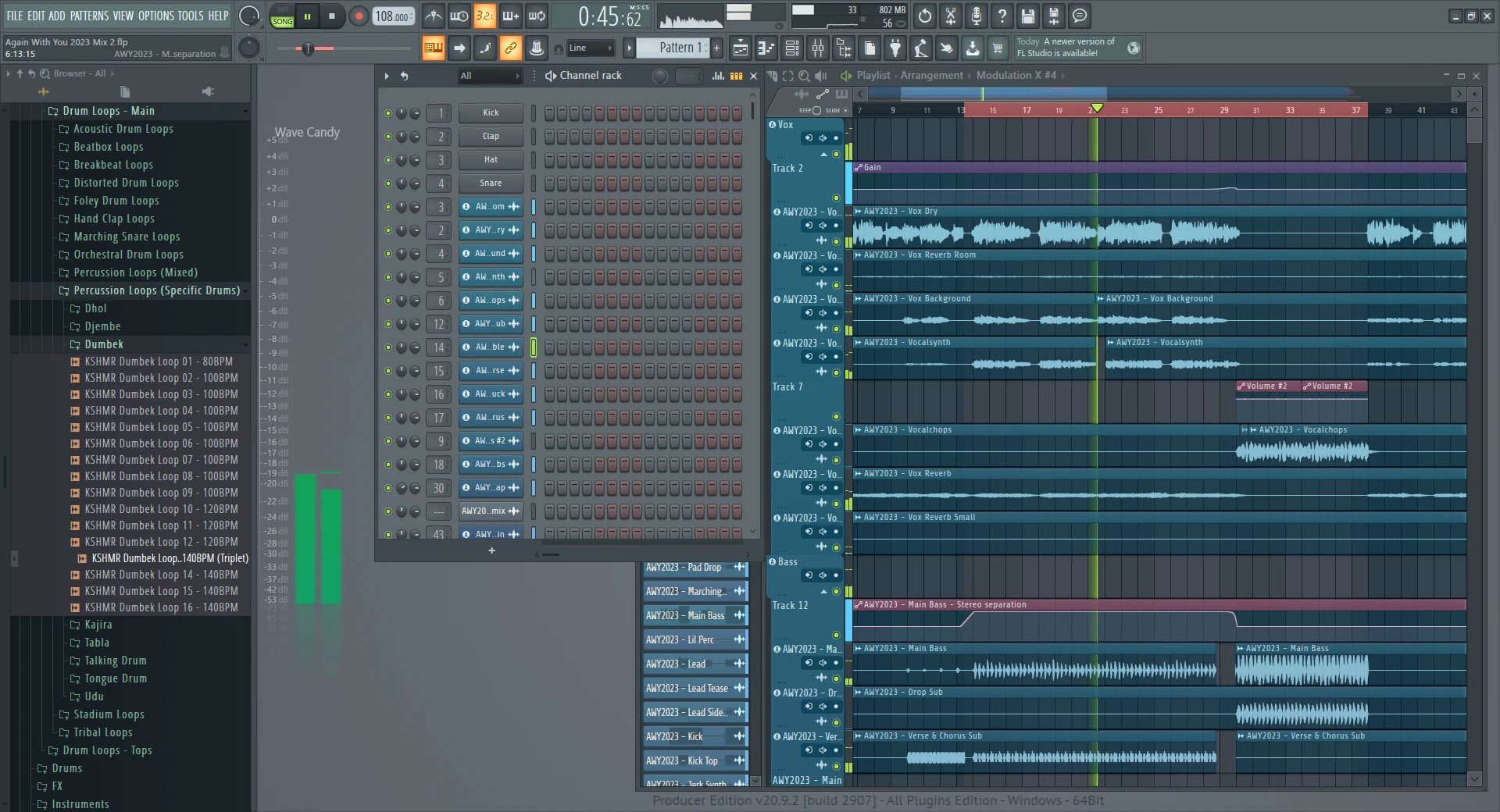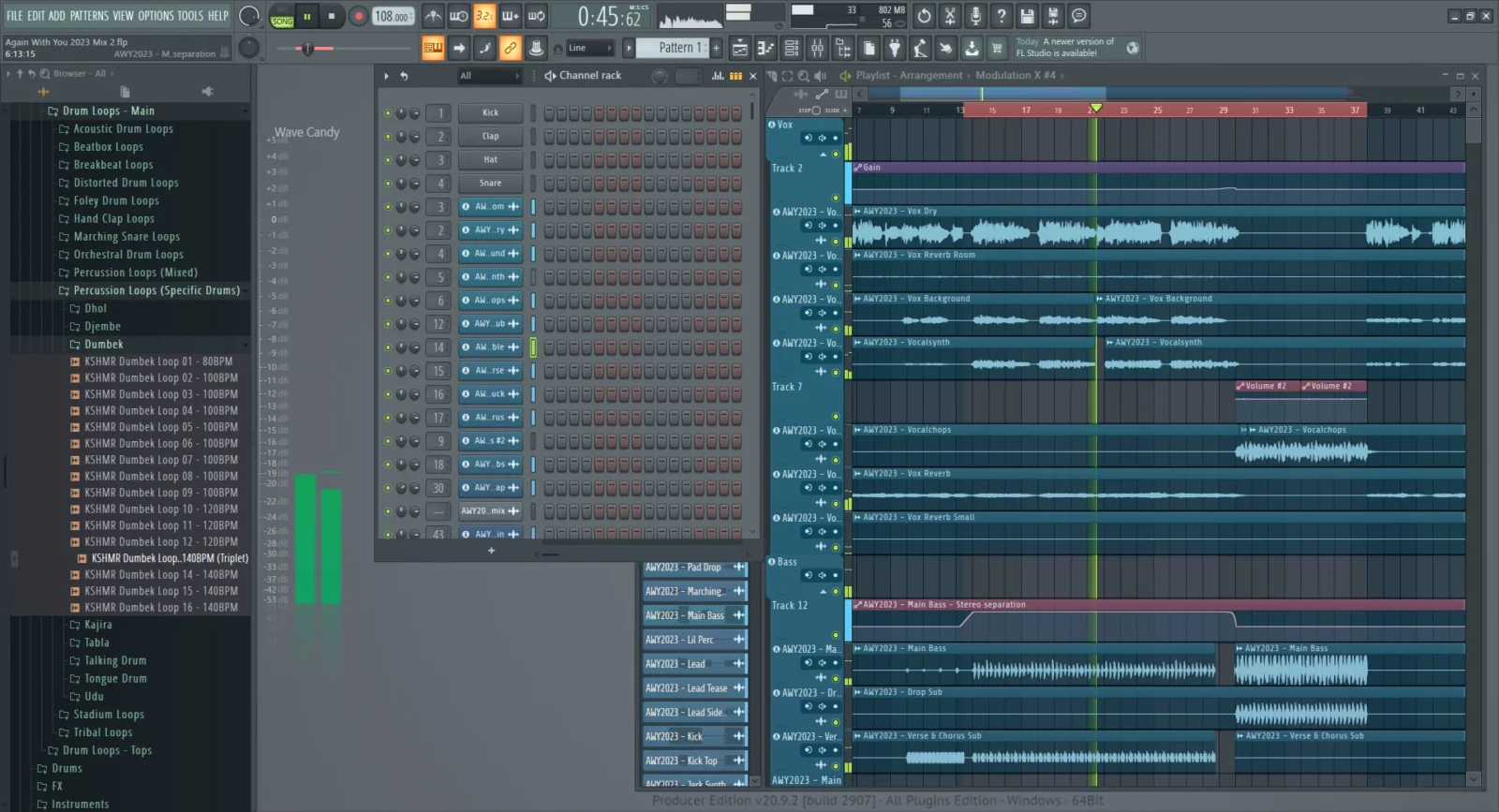 FL Studio 21
Introduction
FL Studio 21, also known as Fruity Loops, is a widely used and versatile Digital Audio Workstation (DAW) that has gained popularity among music producers and composers. It offers a wide range of features and tools that make it suitable for various music genres, from electronic dance music to hip hop, pop, and beyond.
Pros
Intuitive and User-Friendly Interface for Beginners
FL Studio boasts an intuitive and user-friendly interface that makes it accessible for beginners. Its drag-and-drop functionality allows users to easily create and arrange patterns, loops, and tracks in a visual and intuitive manner. This makes it a great option for those who are new to music production or DAWs in general.
Extensive Library of Built-In Instruments and Effects
FL Studio 21 comes with a vast library of high-quality built-in instruments and effects. These include synths, samplers, drum machines, and effects processors, providing users with a wide range of creative options for sound design and music production. The included instruments and effects are diverse and offer a wide range of sound possibilities, making FL Studio 21 a versatile choice for different music styles.
Unique Pattern-Based Sequencing Workflow
One of the standout features of FL Studio is its unique pattern-based sequencing workflow. Users can create and arrange patterns of different musical elements, such as drums, bass lines, melodies, and more, in the sequencer. These patterns can then be triggered and arranged in the playlist, allowing for creative and dynamic song arrangement possibilities. This pattern-based approach makes it easy to experiment and iterate on different musical ideas, making FL Studio a favorite among beat makers and electronic music producers.
Lifetime Free Updates for Registered Users
Another notable advantage of FL Studio is its policy of providing lifetime free updates for registered users. This means that once you purchase FL Studio, you will receive free updates for life, including major version upgrades. This ensures that you can always stay up-to-date with the latest features, improvements, and bug fixes without having to purchase costly upgrades or subscriptions, making it a cost-effective choice in the long run.
Cons
Limited Audio Recording and Editing Capabilities
While FL Studio excels in the realm of MIDI-based music production, it has some limitations when it comes to audio recording and editing capabilities. Compared to other DAWs like Pro Tools or Cubase, FL Studio's audio recording and editing features may feel more limited and less advanced, making it less suitable for professional recording studios or projects that heavily rely on audio recording and editing.
Less Common in Professional Studios
While FL Studio is popular among electronic music producers and beat makers, it may be less common in professional studios that focus on other music genres or require more advanced features for recording, editing, and mixing. Some professional studios may prefer other DAWs like Pro Tools, Logic Pro, or Cubase due to their industry-standard reputation and advanced capabilities.
May Require Additional Plugins for Advanced Features
While FL Studio comes with a rich library of built-in instruments and effects, some advanced features may require additional third-party plugins. This can add additional costs and complexity to the production process, especially for users who require specific functionalities that are not available in the stock FL Studio plugins. However, FL Studio does support VST and other plugin formats, allowing users to expand their creative possibilities with third-party plugins.
Windows-Only Software
One limitation of FL Studio is that it is a Windows-only software. This means that it may not be accessible for users who prefer or exclusively use other operating systems like macOS or Linux. This platform limitation may impact the choice of DAW for some users who require cross-platform compatibility or prefer a macOS-based workflow.
Conclusion
In conclusion, FL Studio is a powerful and popular DAW that offers an intuitive workflow, an extensive library of built-in instruments and effects, and a unique pattern-based sequencing approach. It is particularly well-suited for electronic music producers, beatmakers, and beginners due to its user-friendly interface and creative possibilities.
However, FL Studio has some limitations, such as limited audio recording and editing capabilities, less common use in professional studios outside of electronic music genres, potential need for additional plugins for advanced features, and being a Windows-only software.
Overall, FL Studio is a versatile DAW that offers a wide range of features and creative possibilities, making it a popular choice among music producers and composers. Whether you are a beginner or an experienced producer, FL Studio can be a powerful tool for music production, particularly in the realm of electronic music. However, it's important to consider your specific needs and workflow preferences when choosing a DAW, as FL Studio may not be the ideal choice for every user or genre.
---
---