---
Radio Play – Radio Stations
---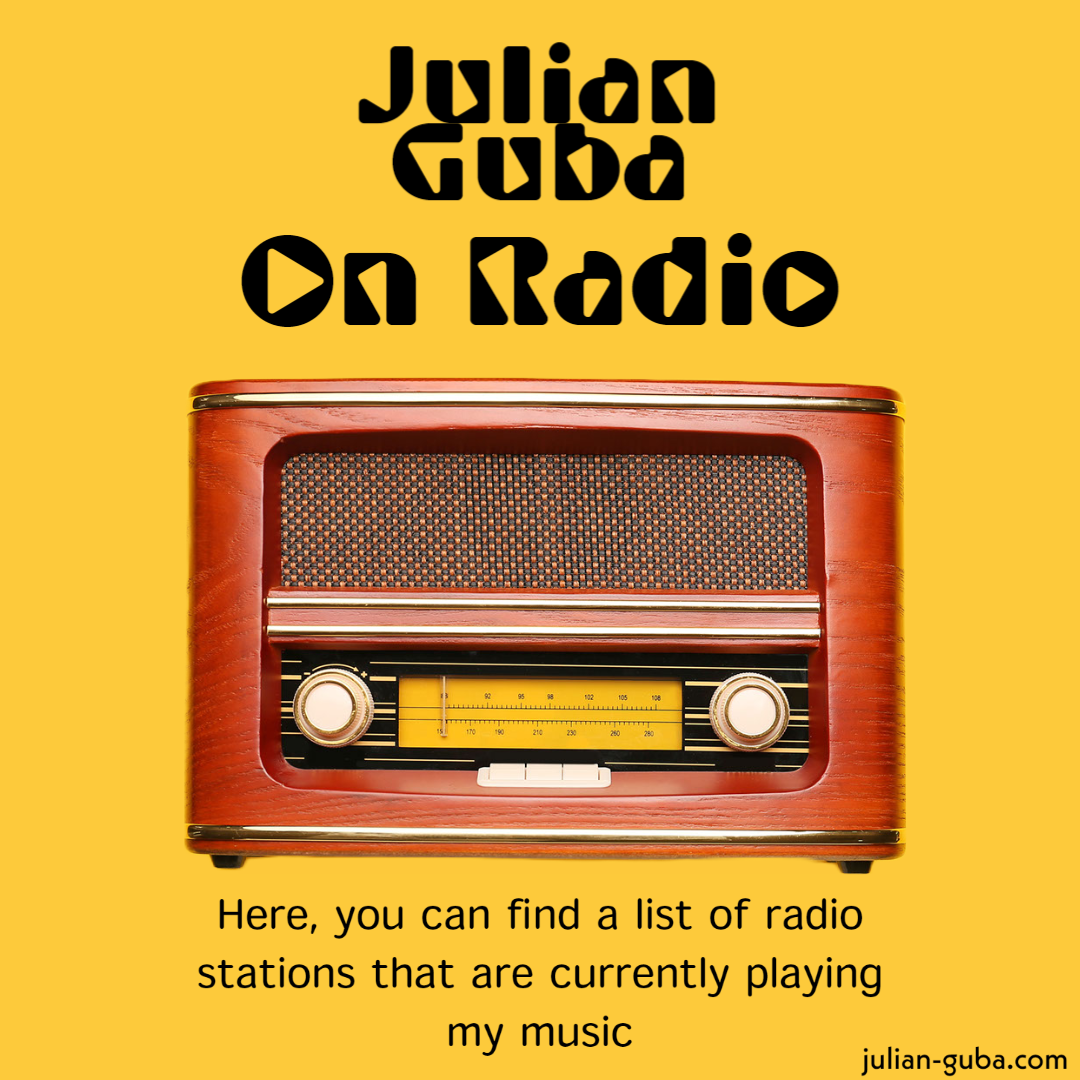 Julian Guba Radio Play – Radio Stations
Welcome to the Julian Guba Radio Play page!
Here, you can find a list of radio stations that are currently playing my music.
We hope you enjoy listening to my songs on these stations and appreciate your support!
List of Radio Stations
Note: This list will be updated periodically as we receive more information about radio stations playing my music.
Request My Music
If you don't see your favorite radio station on the list, you can help me get my music played by requesting it!
Simply visit the station's website or call in during their request hour and ask for Julian Guba and one of my songs.
I appreciate your support in spreading my music to new listeners.
Thank you for tuning in and supporting Julian Guba.
Julian Guba Radio Play – Radio Stations
---
---