How Alan Walker and his Electropop Impacted My Music Production
---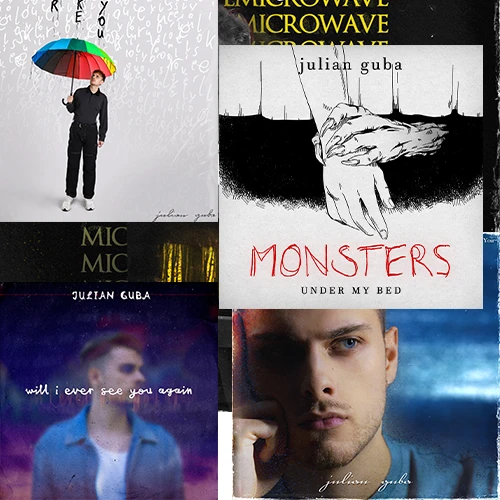 How Alan Walker's Electropop Impacted My Music Production
Introduction
Alan Walker has played a significant role in shaping my musical journey and has become one of the reasons why I pursued music seriously.
Through his captivating electropop productions, he has not only inspired countless individuals but has also left an indelible impact on the music industry as a whole.
In this article, we will explore the profound influence of Alan Walker's music on my personal approach to music production.
We will then delve into the elements that make his songs from his albums "Different World," "World Of Walker," and "Walkerverse Pt. I & II" truly exceptional.
Join me as we dive into the captivating world of Alan Walker's music and explore how it has influenced my own creative journey.
The Power of Melodic Progressions: "Faded"
Originally released as "Fade" on 'NoCopyrightSounds' YouTube channel, Alan Walker's breakout hit, "Faded," showcases his mastery in crafting captivating melodic progressions that resonate with listeners across the globe.
The song seamlessly blends melancholic undertones and euphoric drops, creating a sound that transcends language barriers.
Personally, it was the enchanting chord progression that captivated my attention and sparked my exploration into the potential of melodic progressions in my music production endeavors.
I came to understand the profound impact that the right combination of chords and melodies can have, evoking powerful emotions within the listener.
Inspired by this, I incorporated similar chord progressions into my songs, such as "Carolyn," "Monsters Under My Bed" and "Again With You."
Building Atmospheric Tension: Alan Walker and "The Spectre"
"The Spectre" showcases Alan Walker's talent for creating suspenseful moments within a track.
When I first heard the vocal demo version he played live, it was the buildup that truly inspired me.
Learning from the song, I discovered the kind of gradually introducing elements and controlling dynamics in my music production.
I carefully craft each section of the track to maintain a captivating flow, mirroring Walker's approach in "The Spectre."
This influence can be heard in my songs like "Fine Without You" or "Will I Ever See You Again."
Embracing Diverse Musical Influences: "Running Out Of Roses"
In 'Running Out Of Roses,' Alan Walker skillfully merges various musical genres, highlighting his versatility as an artist.
This track marked the first time I noticed Walker's incorporation of 'Slap House' elements, a style that heavily influences my music production.
By blending elements of pop, electronic, and even some rock, Alan Walker creates a distinct sound that appeals to a wide audience.
Consequently, I recognized the significance of embracing diverse musical influences in my own creative process, which is especially noticeable in my new song 'Loser Like You'.
The Art of Rhythmic Dynamics: Alan Walker and "The Drum"
"The Drum" showcases Alan Walker's skill in playing with rhythmic dynamics, resulting in an irresistible energy that pulses throughout the track.
One noteworthy aspect is how the song seamlessly transitions between 4/4 and 3/4 beats, adding an intriguing twist to the rhythm.
Walker's meticulous attention to detail in crafting rhythmic patterns and percussive elements elevates the song, making it impossible to resist tapping your feet to the beat.
This song served as one of my inspirations when I began exploring the realm of time changes, BPM variations, and other musical transformations.
The influence of this exploration can be heard in my songs, such as "Loser Like You" or "Microwave."
Looking into The Future: Alan Walker and "Hero"
Alan Walker's newest track, "Hero," carries vibrant and captivating energy that resonates throughout every element of the song.
From its catchy drop melody to its impeccably produced sound design and carefully crafted arrangements, Alan Walker takes listeners on a heartfelt musical journey.
Despite being recently released, "Hero" already serves as a great inspiration for my upcoming projects.
I draw inspiration from the melodic progressions, atmospheric tension, genre elements mix, and rhythmic dynamics found in this exceptional track.
Conclusion
Alan Walker's music has profoundly influenced my creative journey in music production.
From "Faded" to his latest release, "Hero," Walker's mastery in crafting melodies, building tension, embracing diverse influences, and playing with rhythmic dynamics has inspired my compositions.
His enchanting chord progressions, suspenseful builds, genre fusion, and meticulous attention to detail have left an indelible mark on my approach to music.
As I continue to explore Walker's captivating world of music, I eagerly anticipate the inspiration it will bring to my future projects.

Background information about Alan Walker
Alan Olav Walker, also known as DJ Walkzz, was born on 24 August 1997 in Northampton, England. However, he hails from Bergen, Norway.
Walker is a versatile artist, exploring various genres including trapelectropopelectro house, future house, future bass, and big room house.
He has established himself as a DJ, music producer, and YouTuber.
Walker has been active in the industry since 2012 and has collaborated with renowned labels such as MER, Sony, RCA, NCS, and Ultra.
To learn more about Alan Walker and his work, you can visit his official websites: his homepage, walkergaming.com, and mer.as (MER Music).
Additionally, he maintains multiple YouTube channels, including Walker Gaming, and AlanWalkersShorts, which have been active since 2012.
---