How to Shoot Your Own Music Videos on a Budget?
---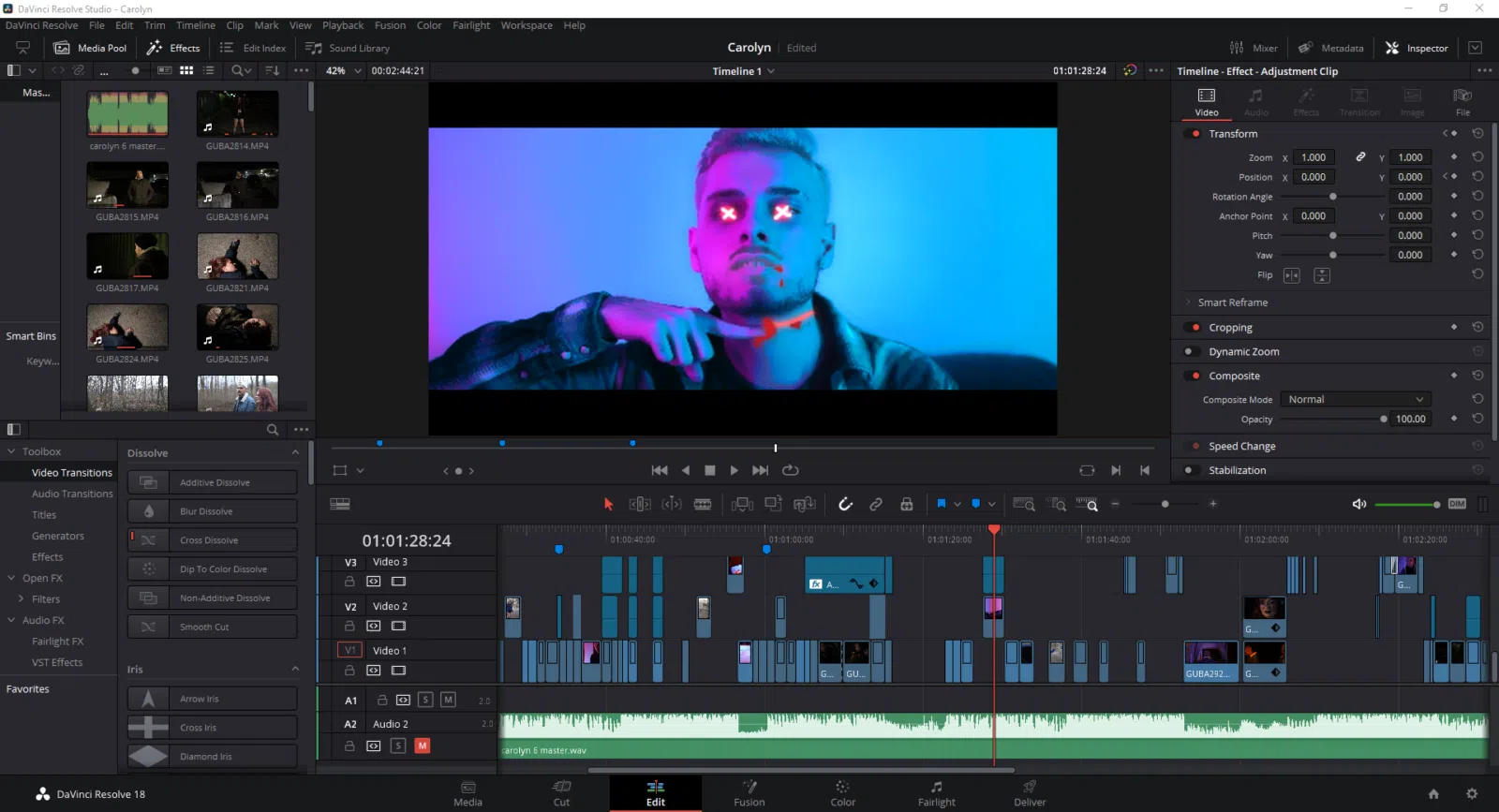 How to Shoot Your Own Music Videos on a Budget?
So, you've got a song release coming up soon, and you need a music video, however you don't have the budget to hire a professional videographer or director?
Don't fear, help is near – as in this article, I'll be sharing all the tips and tricks I've acquired over the years for shooting, editing and releasing your own music videos.
Plan your concept and storyboard
Before you start shooting, it's important to have a clear concept and storyboard for your music video.
The more things you plan out before shooting, the better the result will be. The easiest method to go about this is looking at reference music videos:
Look at music videos of songs you like. Get inspired by their vibe and try to think of ways on how you could recreate camera angles, moods, or actions on a budget – whilst adding your twist to everything.
Then, listen to your song and try to envision how your music video could roughly look like.
Consider your song's lyrics, the mood and general atmosphere of the instrumental as well. Once you have a general concept in mind, create a storyboard to map out each shot and scene.
This will help you stay on track during the shoot and ensure you capture all the necessary footage.
Get at least one person to help
While a lot can be done on your own, unless you want your video shot entirely on a tripod, you will want to get someone to hold the camera for you.
For my music videos, it was always my father. (Just get your family to help you, I'm sure they won't want you to pay them.)
Now, you don't need to spend a fortune on equipment, but investing in a few key pieces can make a big difference in the quality of your videos.
A high-quality camera and some lighting equipment are essential for a professional look. However, if you're really on a small budget, you can just use your phone's camera.
Really, there have been entire movies shot on these little devices in our pockets.
The outcome might not look as professional, but you can go into vastly different creative directions this way.
Choose the right location
The location of your shoot is important for the feeling of your music video. Look for a location that fits your concept and adds to the mood and tone of your video. Consider the lighting and background of your chosen location when planning your shots. And remember that with clever camera tricks you can make any location look interesting or professional. We mostly shot my videos not even a mile away from our home!
Practice your shots and angles
Before you start shooting, take the time to practice your shots and angles. If someone helps you shoot your video, go through the script with them and roughly explain what means what.
Practice panning and tilting the camera to create movement in your shots. This will not only save a lot of time whilst shooting the videos, but it will also help your project achieve a more polished, expensive look.
Consider your wardrobe and appearance
Your appearance and wardrobe are an important part of your music video. And no, you do not need a designer who picks clothing pieces out for you.
What you have in your closet can totally suffice!
However, you have to consider the mood and tone of your song when selecting your wardrobe.
Also choose clothes based on practicality – whether they are comfortable and allow you to move freely.
Pay attention to your hair and makeup, as they can also impact the overall look of your video.
Try to keep hair spray with you at all times.
Edit your footage
Once you've captured all your footage, it's time to edit your video.
Use a video editing software to splice together your footage and use the script, so you know what has to go where.
I personally use Davinci Resolve for video editing and I can highly recommend it to anybody!
When editing, pay attention to the pacing and flow of your video, and make sure it aligns with the mood and tone of your song.
You do not necessarily need big special effects, but do look into color grading tutorials online!
The color of your shots make up a huge part of your music video's overall feel.
Promote your video
Once you've completed your music video, release and promote it!
Share it on social media and YouTube, and encourage your fans to share it as well.
Consider reaching out to music blogs and websites to see if they would be interested in featuring your video.
In conclusion, shooting your own music videos on a budget is definitely possible and can be a lot of fun.
With a little planning and some creativity, you can create really professional-looking content that helps to promote your music and engage your fans!
This was my guide, How to Shoot Your Own Music Videos on a Budget?
FAQs
Q: Do I need professional-level equipment to shoot my own music video?
A: Short answer: No.
Long answer: Decent camera and lighting equipment can help your project have that certain professional look.
However, less expensive hardware forces you to be more creative and can help create a more distinct look for your music video.
Q: How do I come up with a concept for my music video?
A: Consider your song's lyrics, mood, and tone when brainstorming ideas for your video.
Don't shy away from taking inspiration from already existing music videos.
Once you have a general concept in mind, create a storyboard to map out each shot.
---