I Covered Sinikka Monte's Song "Slayer"
---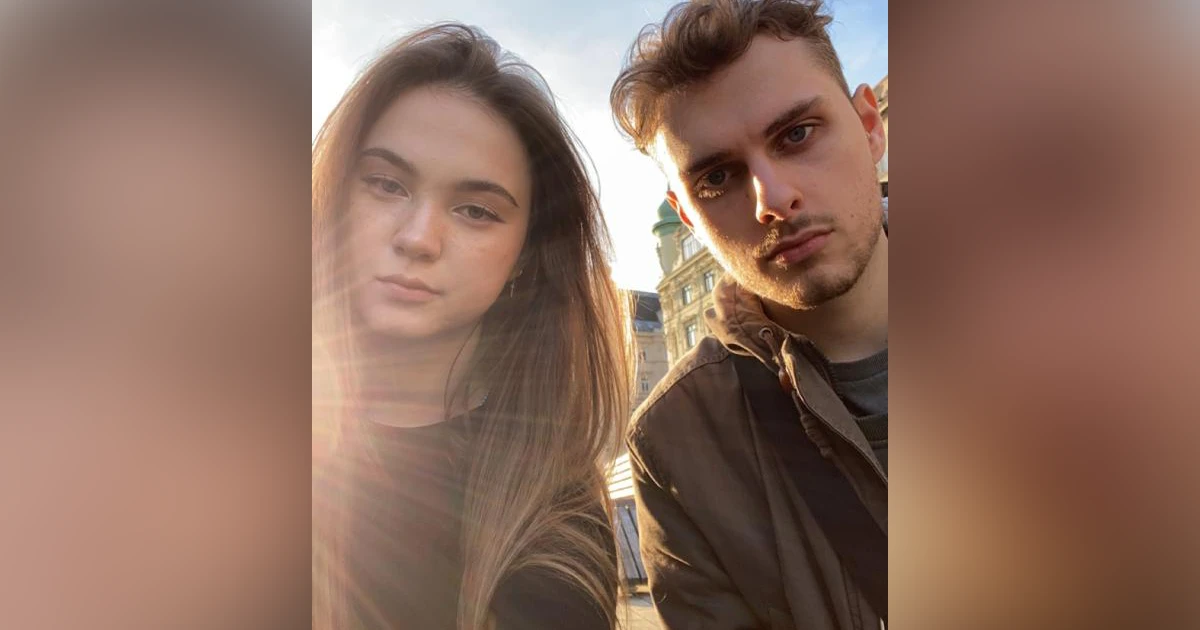 I Covered Sinikka Monte's Song "Slayer"
Recently, I had the pleasure of covering Sinikka Monte's song, "Slayer." Sinikka and I are both Austrian newcomer musicians who crossed paths through a mutual job that was not directly related to music. Despite this unexpected connection, we quickly discovered our shared passion for making music and recently have decided to do a collaboration of sorts by covering each other's songs.
Our friendship began when we both started working at the same job around the same time. Although the job had no connection to music, we soon realized that we were both chasing the same goal of becoming successful musicians. I had the opportunity to learn a great deal from Sinikka's experiences as a singer, particularly her live performances and collaborations with other artists.
From the very beginning of our friendship, we discussed the possibility of collaborating someday. Recently, we took the plunge and started discussing the idea of covering each other's songs. We both think that collaborating in this way would not only showcase our individual talents through our unique styles, but also help increase the visibility of our respective songs.
"Slayer," the song I covered by Sinikka Monte, immediately struck a chord with me. Sinikka's captivating vocals and the powerful production behind the track left a lasting impression. The song lingered in my mind for weeks, and I wasted no time in saving it to my Spotify library the moment I first heard it. I highly encourage everyone reading this to give it a listen! Notably, the song has also been featured on the most recent season of Love Is Blind!
Julian Guba's Cover of "Slayer"
Now, let's delve into my cover of "Slayer" as Julian Guba. When approaching this rendition, I aimed to infuse it with my signature style, characterized by elements of EDM, Electro House, and Pop. However, I also wanted to pay homage to Sinikka's original version. It was essential for me to maintain the essence of the song while adding my personal touch.
So, I crafted a short and sweet 1-minute rendition that aimed to capture the heart and soul of "Slayer" while showcasing my own musical interpretation. Drawing inspiration from my recently released track, "Loser Like You," I decided to incorporate a triplet rhythm into the cover. This rhythmic choice brought a unique and dynamic touch, injecting fresh energy into the track.
But that's not all – I wanted to make sure that the cover packed a punch, so I introduced a fat Slap House bassline. This bassline gave the cover an extra dose of power and intensity, making it stand out and grab the listener's attention. It was all about creating a blend of Sinikka's emotional lyrics and the Julian Guba EDM flair, resulting in a cover that was both true to the original and carried my own artistic imprint!
In the end, my goal was to create a cover of "Slayer" that would make people groove, feel the music, and experience the song in a fresh and exciting way. It was a delightful challenge to merge our musical styles and bring something unique to the table.
Conclusion
In conclusion, my primary objective with the cover of "Slayer" was to create a version that would make people groove, evoke emotions, and allow them to experience the song in a fresh and exhilarating way. The process of merging our musical styles and bringing something unique to the table was both challenging and delightful. I hope you all enjoy it!
You can listen to the original song "Slayer" from Sinikka on Spotify and on her website.
---